Bettina Christl, clinical psychologist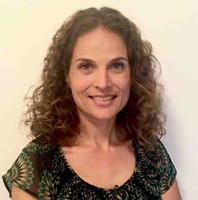 Dr Bettina Christl is a clinical psychologist who is passionate about helping people from all walks of life, including children, adolescents and adults.
Bettina is experienced in helping parents and children navigate a variety of difficulties, including Autism Spectrum Disorder (ASD), Attention Deficit Hyperactivity Disorder (ADHD), anxiety, oppositional-defiant behaviour, school refusal, food fussiness, encopresis, enuresis, emotion regulation difficulties, and attachment issues.
Bettina has a special interest in working with children with Autism Spectrum Disorder (ASD), and bringing about positive changes in the life of these children and their families. Bettina is also formally trained and experienced in conducting diagnostic assessments for ASD.
Bettina is also dedicated to helping adults who struggle with mood difficulties, anxiety or stress. She has a particular interest in supporting those experiencing acute or prolonged grief in response to the death of a loved one.
Therapeutic approaches include Cognitive Behaviour Therapy, Schema Therapy, Acceptance Commitment Therapy and mindfulness.
Bettina has a strong background in research, including the early detection of Autism Spectrum Disorder, as well as the impact of perinatal adversity on mother-child attachment and early child development.
Bettina is offering appointments on Wednesdays and Thursdays. Medicare rebates are available when referred under a Mental Health Treatment Plan.
For more information or to book an appointment, please visit Bettina's website, phone 0435 534 993 or send Bettina an email hello@heartandmindpsychology.com.au.